Beckwith Electronics

Hamburg, Illinois 62045
(618) 232-1139
(618) 232-1172 fax

Hirschmann
E Series M8
IEC 60947-5-2
Cable sockets and plugs
with molded-on lead

Product features
connection of
Inductive or capacitive proximity switches
photoelectric barriers
Pressure-operated switches ect.

Variations
Cable sockets and plugs without LED (housing black, cable black)
Cable sockets with LED (housing transparent, cable black)

Basic data
Protection class IP 68 (IEC 60529)
High flexible lead
Conductor color identification complies with European standards (EN 50044)

Further information
See technical data in the catalog Circular connectors for automation technique DS 280 490-450 or contact Beckwith Electronics.

For tailor-made systems, Click here.
Componentries (cable socket with LED)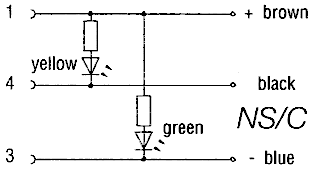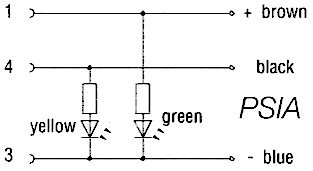 ELKA-KV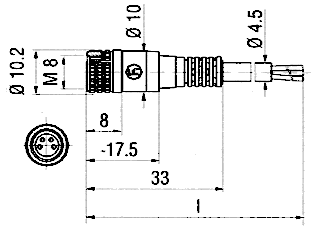 ELWIKA-KV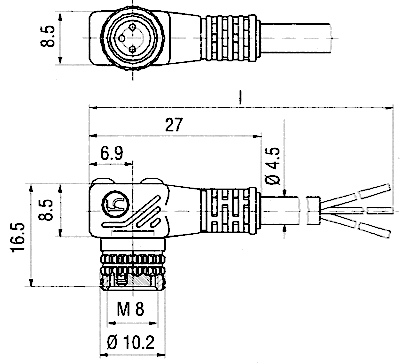 ELST-KV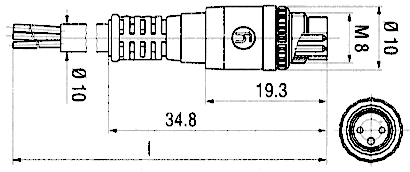 ELWIST-KV