Beckwith Electronics

Hamburg, Illinois 62045
(618) 232-1139
(618) 232-1172 fax

Hurst Manufacturing
STEPPING MOTORS:
LSD & LSG Series

(Replaces AS & ABS Series)

PERMANENT MAGNET STEPPING MOTORS
Unlike many motors of similar size and appearance, LSD & LSG Series motors are designed for long life at rated loads. Geared models feature a die cast gear housing, hardened steel gears and pinions running on ground, hardened steel studs. No plastic or fiber parts are used.Click here for gear train construction details. LSD & LSG motors are widely used in precision instruments, medical equipment, computer peripherals and other applications requiring high quality components.
NOTES
1. Mounting holes and shaft distance fit standard pear-shaped gear cup motors.
2. Standard lead wire configuration is 6 leads.Click here for standard lead wire color code and switching sequence.
3. LSD & LSG Series motors can be driven with theHurst Stepping Motor Controllers.
4. Motor is also available with a round gear housing as shown in above picture.

Direct Drive Stepping Motors
Part
Number
Voltage
VDC
Resistance
Ohms/Phase
Inductance
m H/Phase
Hold
Current
A
Total
Watts
Input
W
Minimum
Holding
Torque
gf-cm
(oz-in)
Pull-Out
Torque
@175p/s
gf-cm
(oz-in)
Detent
Torque
gf-cm
(oz-in)
Rotor
Inertia
gf-cm2
(oz-in2)
Weight
g
(oz)
Length
(L)
mm
(in)
LSD35005D
5
16.0
6.9
0.625
3.2
420
(5.8)
151
(2.1)
130
(1.8)
6.8
(0.372)
82
(2.9)
22
(.866)
LSD35006D
6
17.5
9.0
0.686
4.2
430
(6.0)
151
(2.1)
130
(1.8)
6.8
(0.372)
82
(2.9)
22
(.866)
LSD35012D
12
65.0
27.0
0.369
4.5
420
(6.3)
151
(2.1)
130
(1.8)
6.8
(0.372)
82
(2.9)
22
(.866)
LSD35024D
24
280.0
215.0
0.172
4.2
430
(6.0)
151
(2.1)
130
(1.8)
6.8
(0.372)
82
(2.9)
22
(.866)
LSD42005D
5
9
5.8
1.110
5.5
576
(8.0)
259
(3.6)
130
(1.8)
7.2
(.0394)
135
(4.8)
22
(.866)
LSD42006D
6
12
9.5
1.000
6
576
(8.0)
259
(3.6)
130
(1.8)
7.2
(.0394)
135
(4.8)
22
(.866)
LSD42012D
12
50
33
0.483
5.8
576
(8.0)
259
(3.6)
130
(1.8)
7.2
(.0394)
135
(4.8)
22
(.866)
LSD42024D
24
190
215
0.253
6.1
576
(8.0)
259
(3.6)
130
(1.8)
7.2
(.0394)
135
(4.8)
22
(.866)
Geared Stepping Motors

use the above table for motor data (LSG35012 E02P = LSD35012 D)

For other than standard voltages listed below, Contact Beckwith Electronics

LSG35 Motors are 4.5 Watts, 65 Ohms

Part
Number
Similar
Model
AS or ABS
Step
Angle
(degrees)
Steps
Per
Revolution
Reduction
Nominal
Voltage
(VDC)
Minimum
Holding
Torque
(oz-in)
Pull-Out
Torque
@175p/s
(oz-in)
Detent
Torque
(oz-in)
Rotor
Inertia
(oz-in)
Weight
(oz)
Length
(L)
(in)
LSG35012E02P
4.500
80
1 2/3
12
15
2
4.3
0.0372
8.6
1.55
LSG35012E04P
3.750
96
2
12
18
3
5.1
0.0372
8.6
1.55
LSG35012E06P
3004-049
3.600
100
2 1/12
12
19
3
5.4
0.0372
8.6
1.55
LSG35012E08P
3.000
120
2 1/2
12
22
4
6.4
0.0372
8.6
1.55
LSG35012E10P
2.500
144
3
12
27
4
7.7
0.0372
8.6
1.55
LSG35012E12P
2.250
160
3 1/3
12
30
5
8.6
0.0372
8.6
1.55
LSG35012E16P
1.875
192
4
12
36
6
10.3
0.0372
8.6
1.55
LSG35012E18P
3004-008
1.800
200
4 1/6
12
37
6
10.7
0.0372
8.6
1.55
LSG35012E20P
1.500
240
5
12
45
7
12.9
0.0372
8.6
1.55
LSG35012E22P
1.200
300
6 1/4
12
56
9
16.1
0.0372
8.6
1.55
LSG35012E24P
1.000
360
7 1/2
12
67
11
19.3
0.0372
8.6
1.55
LSG35012E28P
0.900
400
8 1/3
12
74
12
21.4
0.0372
8.6
1.55
LSG35012E30P
3004-007
0.750
480
10
12
89
15
25.7
0.0372
8.6
1.55
LSG35012E34P
0.625
576
12
12
107
18
30.9
0.0372
8.6
1.55
LSG35012E36P
0.600
600
12 1/2
12
112
18
32.1
0.0372
8.6
1.55
LSG35012E38P
0.563
640
13 1/3
12
119
20
34.3
0.0372
8.6
1.55
LSG35012E40P
0.500
720
15
12
134
22
38.6
0.0372
8.6
1.55
LSG35012E42P
0.469
768
16
12
143
24
41.1
0.0372
8.6
1.55
LSG35012E44P
0.450
800
16 2/3
12
149
25
42.9
0.0372
8.6
1.55
LSG35012F46P
0.375
960
20
12
150
27
56.3
0.0372
8.6
1.55
LSG35012F48P
0.360
1000
20 5/6
12
150
28
58.6
0.0372
8.6
1.55
LSG35012F50P
0.300
1200
25
12
150
34
70.3
0.0372
8.6
1.55
LSG35012F52P
3004-004
0.250
1440
30
12
150
40
84.4
0.0372
8.6
1.55
LSG35012F54P
0.240
1500
31 1/4
12
150
42
87.9
0.0372
8.6
1.55
LSG35012F56P
0.225
1600
33 1/3
12
150
45
93.8
0.0372
8.6
1.55
LSG35012F58P
0.200
1800
37 1/2
12
150
50
105.5
0.0372
8.6
1.55
LSG35012F60P
0.188
1920
40
12
150
54
112.5
0.0372
8.6
1.55
LSG35012F62P
0.180
2000
41 2/3
12
150
56
117.2
0.0372
8.6
1.55
LSG35012F64P
0.150
2400
50
12
150
67
140.6
0.0372
8.6
1.55
LSG35012F66P
0.139
2592
54
12
150
73
150.0
0.0372
8.6
1.55
LSG35012F68P
0.133
2700
56 1/4
12
150
76
150.0
0.0372
8.6
1.55
LSG35012F70P
0.125
2880
60
12
150
81
150.0
0.0372
8.6
1.55
LSG35012F72P
0.120
3000
62 1/2
12
150
84
150.0
0.0372
8.6
1.55
LSG35012F74P
0.113
3200
66 2/3
12
150
90
150.0
0.0372
8.6
1.55
LSG35012F76P
3004-003
0.100
3600
75
12
150
101
150.0
0.0372
8.6
1.55
LSG35012F78P
0.094
3840
80
12
150
108
150.0
0.0372
8.6
1.55
LSG35012F80P
0.090
4000
83 1/3
12
150
112
150.0
0.0372
8.6
1.55
LSG35012E82P
0.075
4800
100
12
150
109
150.0
0.0372
8.6
1.55
LSG35012E84P
0.067
5400
112 1/2
12
150
123
150.0
0.0372
8.6
1.55
LSG35012E86P
0.063
5760
120
12
150
131
150.0
0.0372
8.6
1.55
LSG35012E88P
0.060
6000
125
12
150
137
150.0
0.0372
8.6
1.55
LSG35012E90P
0.050
7200
150
12
150
150
150.0
0.0372
8.6
1.55
LSG35012E96P
0.030
12000
250
12
150
150
150.0
0.0372
8.6
1.55
LSG35012E98P
3004-001
0.025
14400
300
12
150
150
150.0
0.0372
8.6
1.55
LSG35024E98P
3004-052
0.025
14400
300
24
150
150
150.0
0.0372
8.6
1.55
LSG42024F52P
3015-011
0.250
1440
30
24
150
40
84.4
0.0372
8.6
1.55
LSG42012E02P
4.500
80
1 2/3
12
19
4
4.3
0.0394
10.2
1.55
LSG42012E04P
3.750
96
2
12
23
5
5.1
0.0394
10.2
1.55
LSG42012E06P
3008-008
3.600
100
2 1/12
12
24
5
5.4
0.0394
10.2
1.55
LSG42012E08P
3.000
120
2 1/2
12
29
6
6.4
0.0394
10.2
1.55
LSG42012E10P
2.500
144
3
12
34
8
7.7
0.0394
10.2
1.55
LSG42012E12P
2.250
160
3 1/3
12
38
8
8.6
0.0394
10.2
1.55
LSG42012E16P
1.875
192
4
12
46
10
10.3
0.0394
10.2
1.55
LSG42012E18P
1.800
200
4 1/6
12
48
11
10.7
0.0394
10.2
1.55
LSG42012E20P
1.500
240
5
12
57
13
12.9
0.0394
10.2
1.55
LSG42012E22P
3008-027
1.200
300
6 1/4
12
71
16
16.1
0.0394
10.2
1.55
LSG42012E24P
3008-006
1.000
360
7 1/2
12
86
19
19.3
0.0394
10.2
1.55
LSG42012E28P
0.900
400
8 1/3
12
95
21
21.4
0.0394
10.2
1.55
LSG42012E30P
3008-005
0.750
480
10
12
114
25
25.7
0.0394
10.2
1.55
LSG42012E34P
0.625
576
12
12
137
30
30.9
0.0394
10.2
1.55
LSG42012E36P
0.600
600
12 1/2
12
143
32
32.1
0.0394
10.2
1.55
LSG42012E38P
0.563
640
13 1/3
12
150
34
34.3
0.0394
10.2
1.55
LSG42012E40P
3008-004
0.500
720
15
12
150
38
38.6
0.0394
10.2
1.55
LSG42012E42P
0.469
768
16
12
150
40
41.1
0.0394
10.2
1.55
LSG42012E44P
0.450
800
16 2/3
12
150
42
42.9
0.0394
10.2
1.55
LSG42012F46P
0.375
960
20
12
150
46
56.3
0.0394
10.2
1.55
LSG42012F48P
0.360
1000
20 5/6
12
150
48
58.6
0.0394
10.2
1.55
LSG42012F50P
0.300
1200
25
12
150
58
70.3
0.0394
10.2
1.55
LSG42012F52P
0.250
1440
30
12
150
69
84.4
0.0394
10.2
1.55
LSG42012F54P
0.240
1500
31 1/4
12
150
72
87.9
0.0394
10.2
1.55
LSG42012F56P
0.225
1600
33 1/3
12
150
77
93.8
0.0394
10.2
1.55
LSG42012F58P
3008-003
0.200
1800
37 1/2
12
150
86
105.5
0.0394
10.2
1.55
LSG42012F60P
0.188
1920
40
12
150
92
112.5
0.0394
10.2
1.55
LSG42012F62P
0.180
2000
41 2/3
12
150
96
117.2
0.0394
10.2
1.55
LSG42012F64P
0.150
2400
50
12
150
115
140.6
0.0394
10.2
1.55
LSG42012F66P
0.139
2592
54
12
150
124
150.0
0.0394
10.2
1.55
LSG42012F68P
0.133
2700
56 1/4
12
150
130
150.0
0.0394
10.2
1.55
LSG42012F70P
0.125
2880
60
12
150
138
150.0
0.0394
10.2
1.55
LSG42012F72P
0.120
3000
62 1/2
12
150
144
150.0
0.0394
10.2
1.55
LSG42012F74P
0.113
3200
66 2/3
12
150
150
150.0
0.0394
10.2
1.55
LSG42012F76P
3008-002
0.100
3600
75
12
150
150
150.0
0.0394
10.2
1.55
LSG42012F78P
0.094
3840
80
12
150
150
150.0
0.0394
10.2
1.55
LSG42012F80P
0.090
4000
83 1/3
12
150
150
150.0
0.0394
10.2
1.55
LSG42012E82P
0.075
4800
100
12
150
150
150.0
0.0394
10.2
1.55
LSG42012E84P
0.067
5400
112 1/2
12
150
150
150.0
0.0394
10.2
1.55
LSG42012E86P
0.063
5760
120
12
150
150
150.0
0.0394
10.2
1.55
LSG42012E88P
0.060
6000
125
12
150
150
150.0
0.0394
10.2
1.55
LSG42012E90P
0.050
7200
150
12
150
150
150.0
0.0394
10.2
1.55
LSG42012E96P
0.030
12000
250
12
150
150
150.0
0.0394
10.2
1.55
LSG42012E98P
0.025
14400
300
12
150
150
150.0
0.0394
10.2
1.55
LSG42024F76P
3008-020
0.100
3600
75
24
150
150
150.0
0.0394
10.2
1.55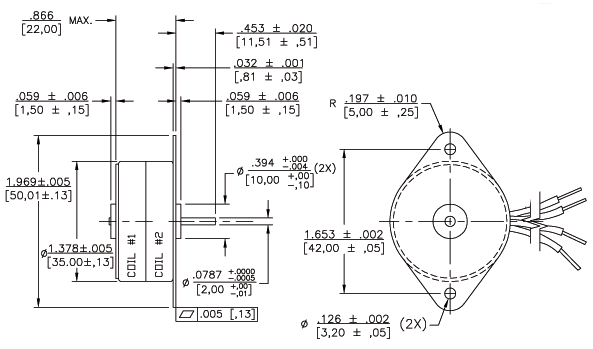 LSD35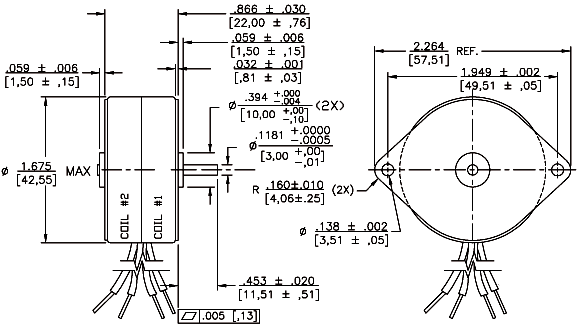 LSD42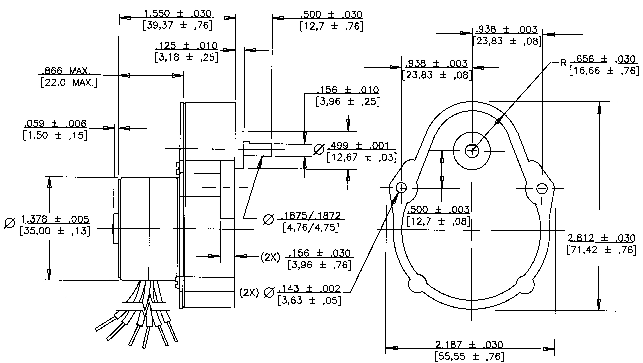 LSG35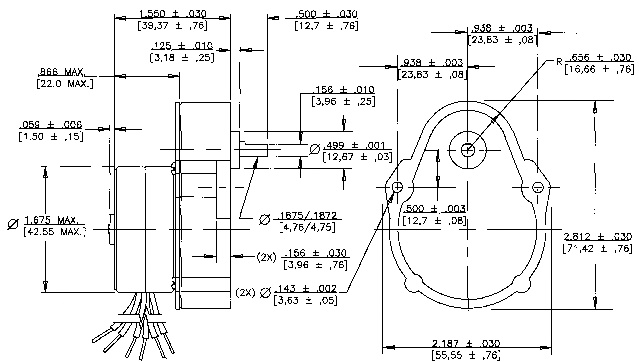 LSG42