Beckwith Electronics


Hamburg, Illinois 62045
(618) 232-1139

(618) 232-1172 fax

Aim Electronics
VOICE & DATA
110 BLOCKS & CONNECTORS
Designed to support Voice & Data high speed applications. 110 Type Termination Blocks combine Category 5 performance with unparalleled features. The mounting legs assist in routing cables on the rear of the block during installations.

UL Listed E121930
CSA Certified
EIA/TIA TSB 568A/568
Contact Beckwith Electronics for our complete line of 110 punch down tools.
110 Cable Assemblies
110 CONNECTOR to 110 CONNECTOR
73-5720-3
3 feet
73-5720-7
7 feet
73-5720-10
10 feet
110 CONNECTOR to RJ45
73-5721-3
3 feet
73-5721-7
7 feet
73-5721-10
10 feet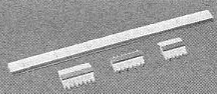 30-5701 110 Block Label

30-5703 3 pair clips

30-5704 4 pair clips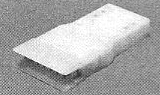 Discontinued
for reference only
30-5720
110 Connector for
Cable Mount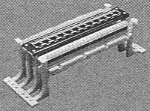 30-5700
Vertical Mount 50 pair
110 Block with (12) RJ-45 Jacks

30-5710
50 pair 110 Block Kit
with Mounting Legs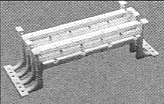 Discontinued
for reference only
30-5711
100 pair 110 Block Kit
with Mounting Legs